The summer is a much-awaited monsoon, but also it brings lots of diseases, out of these diseases dengue is the most common disease. it affects many people all over the world. here is all about What is Dengue, its symptoms and what are its treatment. so stay tuned to this article to get all information.
What is Dengue:-
Dengue fever occurs due to mosquito-borne disease. it affects thousands of people. here you will get all about what are the symptoms of dengue, its treatment, and precautions to avoid this disease.
Dengue fever is a kind of viral fever that is communicated from one person to another person due to the bite of particular species of mosquito named Aedes aegypti.
after being bitten by a mosquito the virus carries dengue fever for up to two weeks. in this, you will feel weakness and there will be a drop in blood platelets count also it can provide fatal in some cases.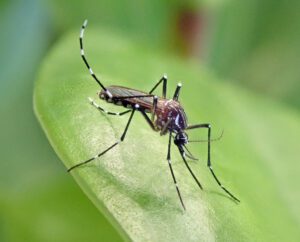 Dengue is also known as a break-bone disease because it gives severe pain and pain in muscles and bones. Dengue is mainly in India, China, Central America, and Africa. the dengue virus is divided into four classifications named DENV 1, DENV 2, DENV 3, and DENV 4. due to these people being affected by this disease many times.
mostly mosquito nuisance at night but Aedes aegypti is a day feeder. so they mostly bite in the early morning and evenings. so the locality where these problems occur commonly should take proper precautions at that time.
Dengue Fever symptoms:-
When you suffer from dengue you may feel below symptoms:-
High Fever
Headaches
Eyes pain
Joint pain and muscle pain
Nausea
Vomiting
Fatigue
Skin rash
Bleeding in the nose etc.
don't think that these symptoms can go away in a day or two but it can be more dangerous so there is no need to panic you should go to the doctor once you get these symptoms.
Types of Dengue Fever:-
As per the fever symptoms, dengue is classified into below groups:-
In this condition, the symptoms start showing after 7 days post the infection. the common symptoms of Mild dengue fever are High fever, Joint pain, muscle pain, nausea, vomiting, and headache.
In this condition, patients suffer from shock, blood pressure drops, and high fever. it can gives one to collapse. it also causes respiratory issues. dengue shock syndrome is the most severe kind of this viral infection.
Dengue Hemorrhagic Fever:-
If you will not take any treatment for a specific time period then this state of hemorrhagic fever you will get. also, incorrect treatment gives you this condition. this kind of dengue fever people gets after recovering from mild dengue fever. this stage of fever should not take lightly.
Confirmation of Dengue:-
In dengue fever, doctors prescribe a blood test that shows wheater the patient has this disease or not. there is no need to take fast before this blood test. below is a list of other tests which can be prescribed by the doctor.
Immunoglobulin M is an antibody found in a patient's body. the first few days of infection this antibody can be found around 50 percent but after more than ten days there could be chances of increasing from 50 percent to 99 percent.
The Immunoglobulin G test is also known as the IgG test. this test is used to detect dengue in patients who have recovered from the dengue before.  the second and third time of infection is more dangerous than the first.  so you should take this test immediately.
NS1 antigen test is the fastest way to check the infection. in affected human blood the antigen forms in one or two days. but antibodies take some time to reveal the presence of infection. this test has great accuracy to find the infection seven to eight days post after the infection.
This test is used by lab technicians to detect the presence of this infection of the dengue virus. this is also a proper way of diagnosis. it shows results within five days of the first symptoms of infection.
Dengue Treatment:-
It is a big problem when dealing with dengue treatment. a good amount of fluid intake is the best suggestion for a patient who is suffering from this disease.
Doctors prescribe meditations to fight against the symptoms. dengue fever usually takes two weeks to get out of it but hospitalizations are suitable options, taking rest, and taking plenty of water. if there is a drop in platelet count then there can be a need for a blood transfusion. with hospitalization, the fever and painkiller medicines give some comfort from this dengue fever. if in case there are severe fevers the patients might go under the following:-
Monitor periodically the affected person's blood pressure
If there is blood loss then the patient may go for a blood transfusion.
In this, the patient might feel dehydrated so could be a chance to replace intravenous electrolyte fluid.
There are some home remedies that can be useful for dengue infection.
Home remedies:-
Because of less medical treatment, patients rely on taking treatment at home by taking home remedies so some home remedies are below:-
This is one of the best and most effective methods to prevent dengue which is to drink water every day. the infection cause vomiting so drinking enough water can help you to fight against this infection.
The patient can take soak fenugreek seed in warm water and drink it in the morning and evening. it helps boost immunity and get a low fever. fenugreek seed water is a great source of fiber and vitamins k and c.
The patient takes a bunch of papaya leaf and covert it into the paste. then take it juice two times a day. it boosts immunity and boosts blood platelets.
There are lots of benefits of Azadirachta indica. taking it juice gives you help in to away from its symptoms. so the patient can take this as soon as possible while diagnosed with the infection.
But note that before taking these home remedies patient should take consult a doctor.
so the combination of medication and home remedies can provide the best result to the patient of dengue.
Prevention of Dengue:-
If in case there is no vaccine for dengue then you should prevent mosquitoes from its bites.
Cover your body when you go outside:- if you are living in such area which is prone to dengue then you should cover your arm, face, and legs when you go outside. this is because you can limit yourself from mosquitoes which bring this disease.
Metallic screen indoor or windows:- mainly mosquitoes enter the room from the window and door. so metallic screen at the door and window restrict their entries into the room. but after installing this metallic screen you should also shutter down all the times for the restriction.
Use Mosquito nets:- don't think if you have covered yourself from head to toe the mosquitoes can not be entered even if they can enter through a small gap in your clothes. so using mosquito nets will provide you with an extra layer of protection. so use this net while you sleep.
Some tips of prevent dengue:-
you should clean your buckets, flower pots, your cooler tank, and any open drains. you should keep them proper hygiene.
If you see any in your locality any stagnant water then you should talk to your local authority for spreading the chemical intervention.
You should change regularly the water which you put for birds.
you can use neem oils and soaps to prevent this virus.
If you take these precautions it does not mean you are safe from dengue but still, dengue can strike you at any time. so take these precautions seriously at the time of dengue infection so that you can lessen its effects.
 FAQ:-
Q1:- What is the best medication to cure dengue?
Ans:- There is no permanent cure for dengue but the combination of medication and home remedies can cure this disease.
Q2:- When dengue mosquitoes are so active?
Ans:- These mosquitoes are active in the early morning. if you want to prevent dengue then you must take precautions at this time mainly.
Q3:- What are the main symptoms while dengue infection?
Ans:- High fever, Vomiting, joint pain, muscle pain, etc.
Q4:- What are the main causes of dengue?
Ans:- A person bitten by a mosquito named Aedes aegypti is the main cause of dengue.
Q5:- What is the platelet count for dengue?
Ans:- A normal platelets count is 1.5 lakh to 4 lacks but the infected body can get platelets to count of nearly only 30 to 40 thousand.
Q6:- Which fruit increases the blood platelets in dengue?
Ans:- Papaya leaves are beneficial to increase blood platelets at the time of dengue infection.