It is proven that a high protein-rich diet plays the most important role in weight loss. but whenever you choose any protein-rich food you should first keep in your mind the calorie intake. that is why it is always advisable to consult first the doctor before selecting any diet of protein food. and especially for those who have any problems with their liver and kidney. in this article, we will discuss some Protein Rich Foods for Weight Loss so read this article till the end.
Protein Rich Foods for Weight Loss:-
you should choose food that is in high protein but that food should be low in saturated fat and calories. below are some sources of protein
Eggs
Soy
Nuts and seeds
Seafood
Low-fat dairy products
18 Protein Rich Foods for Weight Loss:-
Some rich high-veg and nonveg protein-rich food are below:-
Crab is an excellent high protein-rich food that helps you with weight loss. it is rich in omega-3 oils, which provide 19 gm of protein per 100 gm. and it is present in both white and brown meat. it is low in fat. it consists approx 19 gm of omega-3 fatty acid per 100gm of meat.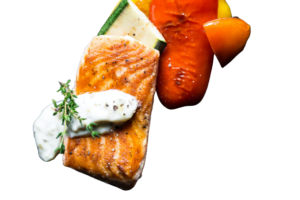 Regular Salmon contains about 21 gm of protein per 100gm, however, Atlantic salmon consists of nearly about 24 gm of protein per 100 gm. salmon also contains a high amount of omega-3 fatty acids. it has also vitamin A and vitamin D and some minerals like calcium and many more.
Prawn is a rich source of omega-3 fatty acids as well as a rich source of protein. it has also vitamin B12. prawn is beneficial for the heart and your nervous system. prawn has near 18gm of protein per 100gm.
Paneer or cottage cheese is high in protein which helps in weight loss. it has high calcium and casein which helps in fat burn. it has nearly 23 gm of protein per 100gm.
It is the best lean protein for weight loss. it is also known as Greek yoghurt. per 100gm of yoghurt, you will get nearly 10gm of protein. if your purpose of weight loss then consumes it without sugar. but you can add some fruits or any seed to it.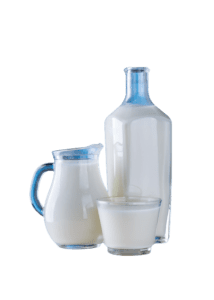 You can get about 4 gm of protein per 100 ml of cow milk. cow milk is the best source of protein. it has lots of minerals too with less amount of fat.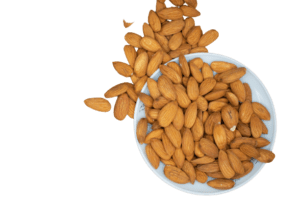 We know that nuts are high in calories but their consumption in a controlled way like roasted and raw almonds gives you high amounts of protein. almonds fat is monounsaturated. if you take ounces of almonds it will provide you with nearly 6gm of protein, 3gm of fibre and 6gm of carbohydrates.
You can get much amount of protein and healthy fats from eggs along with nutrients. it also helps in overheating. one egg contains nearly 6 to 7 gm of protein and it consists of only 70 calories. egg also has vitamin B1, omega – 3 fatty acids, and magnesium. you can use it for your weight loss period.
if you consume pork in the correct way then it can provide you high rich protein for weight loss. according to the university of Wisconsin, pork tenderloin has less amount of fat than any chicken breast. For every 100gm of lean pork, you will get 25 gm of protein. if you maintain this lean pork diet then you can easily reduce your muscle mass.
Beef for weight loss depends on person to person. because beef has a high amount of protein nearly 26 to 28 gm of protein but also it has a high amount of calories with other nutrients. it has also vitamin B12.
Chicken has lean protein. you can get most of its calories from protein when you will use it without skin. it gives you nearly 27 gm of protein per 100gm of chicken, it is the best source of weight loss.
Oats provide nearly 16 gm of protein per 100gm, oats are available anywhere. oats are also a good source of carbohydrates and many minerals, also you can get vitamins from them.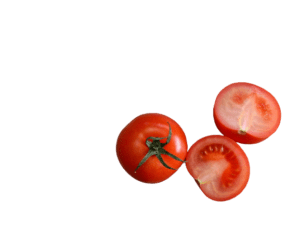 Tomatoes are also a good source of protein. not only protein it has fibre and nutrients. you can get nearly 14gm of protein per 100gm.
Guava is the most nutritious fruit. guava contains approx 5 gm of protein. guava is also a good source of vitamin c.
Peas are also high in protein. you can get easily anywhere. it contains nearly 5gm of protein per 100gm of peas.
Pistachios have a high amount of protein and low calories. it contains various vitamins and nutrients along with vitamin B6. One ounce of pistachios has nearly 6gm of protein or you can say per 100gm of pistachios has nearly 21 -22gm of protein.
Beans are a good source of vitamins and minerals. it is also an antioxidant. beans are rich in high protein. it digests slowly which is why it cut down your intake of any snacks which alternatively helps you in weight loss. every one or two cups of beans contain around 10 gm of protein.
All lentils can be found anywhere. they are high in protein, fibre and many essential minerals. you can get 9gm of protein per 100gm of lentils.
so we have discussed above some benefits of a high-rich protein diet but there are some side effects too so now discuss those.
Side Effects of Protein-rich Food for Weight Loss:-
Not only carbohydrates can give you a breath smell but a high intake of protein diet may give you this smell. and this is because of ketosis. the human body adopts a metabolic state. and this produces chemicals which lead to a breath smell. but if you regularly brush and drink enough water you can reduce its smell.
intake of high protein can give you dehydration problems. Increasing the frequency of urination can make you thirsty. so drinking enough water can resolve this problem.
if you're taking a high protein diet and fewer carbohydrates which are low in fibre. then you may face the constipation problem. you can increase water intake and fibre to avoid these situations
excess amounts of nitrogen in your amino acid intake can damage your kidneys. people who have already suffered from kidney disease can not filter nitrogen and other waste in this condition.
consuming an excessive amount of red meat and full dairy products which are full of fat for protein food can give your weight loss but an excess amount can give you heart disease. but eating fish, and nuts have a lower risk of heart disease. long term consumption of red meat increases your trimethylamine N- oxide. this it the chemical generated by the guts. but if reduce the amount of consumption it can not give you such effects.
consumption of high-rich food of protein helps you in weight loss but it can also provide you with weight gain. because your body stores the excess amount of protein when the amino acid surplus produced
Hope you will get all the information after reading this article so include these into your diet and enjoy your weight loss journey.
FAQ:-
Q1:- Provide some food which is high in protein but less in calories
Ans:- fat -free dairy products, Egg white and skinless white meat are high rich food for protein for weight loss.
Q2:- Which food can reduce your belly fat?
Ans:- There is much food but some are below:-
chia seeds, egg white, almonds, legumes and many more you can take 1gm of protein per 1kg of your weight.
Also, learn about Detox Diet for Weight Loss